"With a simple unified experience, there is only one system and one login."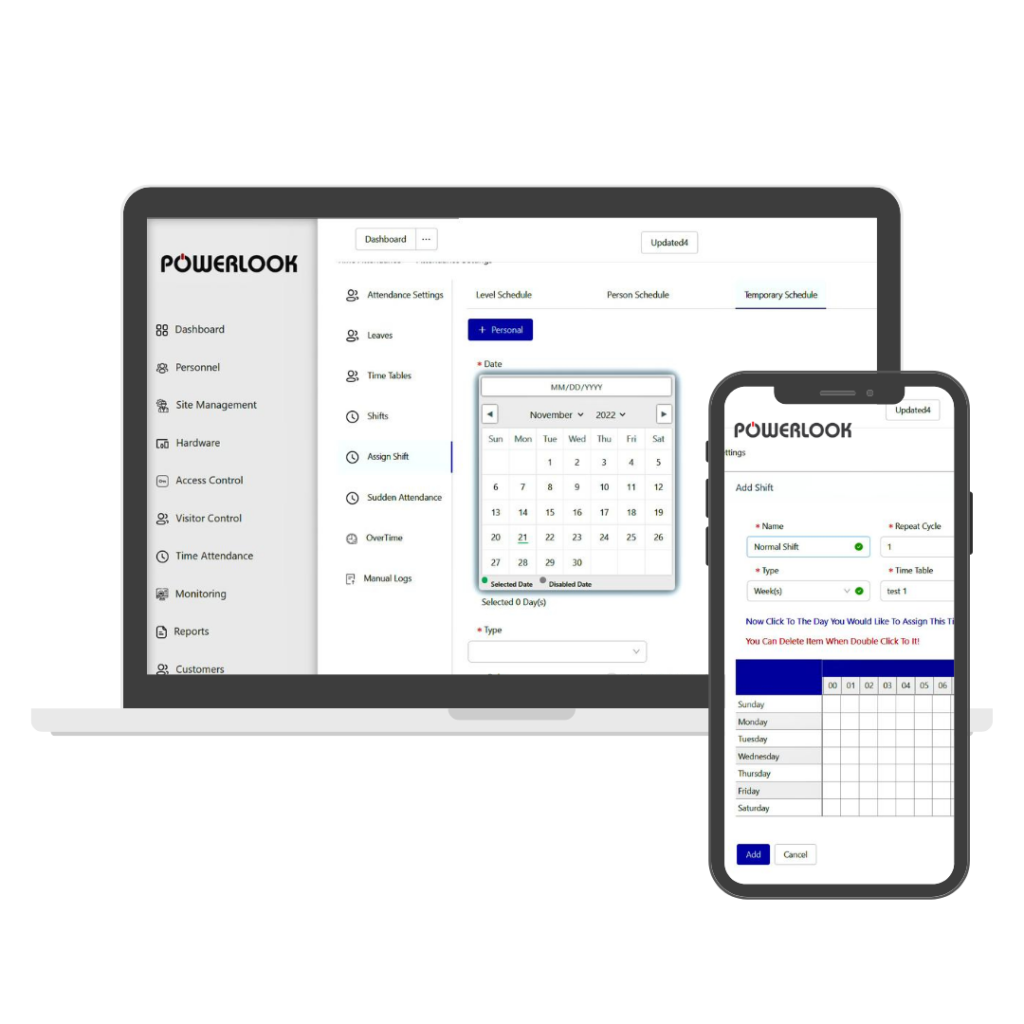 Is an integrated collection of practices used by an institution to maximize staff productivity at the individual, departmental, and entity-wide levels.
POWERLOOK gives you  a wide and diverse variety of alternatives time tracking solutions, which is built to be implemented on cloud or on premise a time and attendance solution that  can be  integrated with other 3rd party  platforms, saving you time and preventing mistakes, while single sign-on links employees to the information they need across devices, locations, and services.
What can you obtain with the Time & Attendance Module?
POWERLOOK Time & Attendance
offers
POWERLOOK  accessible, cloud-based time and attendance solution supports organizations of all sizes and many different types of working environments.
Punching system is Safe, Accurate, and Touch-Free:
POWERLOOK Time & Attendance, when fully integrated, guarantee perfect performance in the most demanding work conditions-even while wearing safety glasses and masks.
Employee self-service is available 24/7:
Wherever your job takes you, POWERLOOK provides simple and effective mobile solutions that make scheduling a breeze.
Cost control and worry-free compliance:
POWERLOOK reduces time card mistakes and the time-consuming job of payroll preparation. Our strong connection with the other packages automates tedious operations, allowing you to keep costs under control and labor compliance.